June 27th 2018
Scope of Medical after 12th.
Students are more likely to get confused between the best courses they can opt for after their 12th examinations. Biology is a much wider concept and there are a lot of areas of specialisation available after twelfth grade. So here is the article, this will let you know all the courses you can opt for in the career of medical. Following are the list of top medical courses :
1. MBBS
Bachelor of Medicines, Bachelors of Surgery is the most popular & desirable course among the students. This course is a five year and a half year course which completes the post-graduation of a student. This requires a Five year study with some internships for the practical knowledge. This course adds up lot of value to the career and becomes a good life ahead. However, this course is easy to get. You need very good scores and dedication in the studies throughout the five year course and also before getting the admission too.
2. BDS
Bachelor of Dental Surgery is again a course which end ups in 5 years. It again has a same kind of pattern like MBBS in which last year is for internship and practise purposes. Getting into colleges for this course is easier than MBBS and this also has a bright future but comparatively less brighter than MBBS. It is advised to take a PG course after the bachelors degree.
3. B.Pharmacy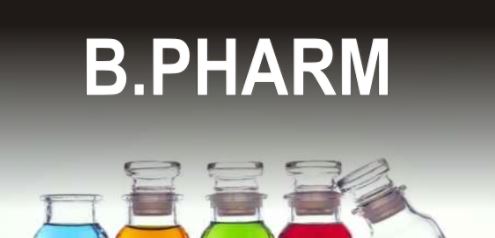 Bachelors in Pharmacy is a course which deals with chemistry and pharmaceuticals. This course let you study about the medicines and its chemical composition. This course has good scope in India as well as other foreign countries like Australia. This course is a 4 year program. After this master degree is also available. You can work in hospitals , medicines shops as a chemist. You also have opportunity in going in government drug department.
4. B.SC Nursing
B.sc nursing course lets you become nurses in various clinics and hospitals. The requirement of good nurses in the hospitals are more than its supply. The hospitals wants good nurses. This course lets you to a secure and reputed job. This is a 3 year program course. You can further go for masters after this program also.
5. Pharm.D
This is again somewhat like B.pharmacy. But this course is of greater value. This is a 6 year program in which you have to do B.pharma, M.pharma and some parts of MBBS. This is a mixure of all these. This is a long duration course. The course sets your career very high and it has good demands in other countries including India.
6. BAMS
Bachelors in Ayurvedic Medicines and Surgery is a 5 and half year course with a one year internship at the end. The course is related to ayurveda so one must have deep knowledge about this from the ancient time till the revolutions going on. The course's content is simple than courses like BDS and MBBS but future scope is far high. The reson behind the far scope in this course is people are more moving towards the ayurveda treatments than the chemically based ones. So your career is all set high under this category.
7. Bachelors in Physiotherapy
Physiotherapy deals with the muscle injuries and other injuries which do not need surgeries to get as before. This is a four and half year course with a six month internship at the end. This career is little unpredictable because it depends on the student that he wants to run his own or work into some hospitals. It is very important to choose your career wisely with keeping your interest area and your strength. Best of luck !
Liked this blog? Share with your friends
Tweet